Cultivate Learning - Maximize Growth
Welcome to the Accelerated Learning Lab! Our mission is to teach students how to master reading and math skills needed to succeed in our high-tech world. Driven by our desire to improve children's lives, we provide an optimal learning environment, that engages and entices students to learn as they master skills needed to improve confidence, fluency, and mastery in reading and math. Our goal is to help improve students' skills in order to promote growth in academics. With this in mind, we teach reading and math skills using individualized programs that are engaging, interactive, researched, and proven with teachers who are committed to improving your child's literacy and learning with the state-of-the-art technology used in our learning lab which enhances the learning process and engages our 21st century students.
Educational Evaluations/Assessments
Evaluations/Assessments offered:
The SRI Reading College and Career Assessment: "the leading, research-based reading assessment designed to predict college and career readiness for Grades K-12." Assessments provide a grade level and proficiency level and Lexile for parents, teachers and students to prepare and plan an educational path for students in their classroom or at home.
The SMI Math College and Career Assessment: "a research-based, adaptive assessment that measures math achievement from K – through Algebra II." Assessments provide a grade level, proficiency level and Quantile for parents, teachers and students to prepare and plan an educational path for students in their classroom or at home.
Speech and Language Evaluations are completed by a nationally certified Speech and Language Pathologist, M.S.,CCC-SLP. This evaluation provides current levels for receptive and expressive language skills which may have an impact on students ability to learn. The assessments will aid teachers and parents with proper instructional plans for students with potential disabilities, or challenges.
Private Educational Evaluations are completed by licensed Diagnosticians for gifted, learning disabilities and Dyslexia referrals. The evaluation is a comprehensive assessment and will aid teachers and parents in determining educational accommodations and development of instructional strategies.
Tutoring
We tutor students K-12. Tutoring sessions are small group and/or private tutoring sessions. We focus on foundational reading and math, intervention for reading and math and STEM tutoring for older students. We use a variety of best teacher practices and multi-sensory strategies. We also offer Orton-Gillingham instruction for Dyslexia students.
Orton-Gillingham Tutoring
Orton-Gillingham is a methodology utilized for teaching  reading to students with Dyslexia. It is a solid phonics approach that is multi-sensory, systematic and success oriented.
STEM Tutoring
By appointment only. Tutoring sessions are generally private one on one sessions in one hour increments. We tutor students 8th- 12th grade and undergraduate students that need extra support with their course requirements. Call today to schedule an appointment.
ACT/SAT Prep
Please call to schedule an appointment for ACT/SAT Prep. We offer one on one tutoring for students that need support with the Math and Science portion of these exams. Check our calendar for Summer Workshops.
Workshops
The majority of our Workshops are offered in the Summer months. Typically Workshops include Reading, Math, STEM, and Writing. See our event calendar for additional workshops offered through out the school months.
Special Events/Community Outreach
We partner with other business and educational institutions to offer educational programs to our community. Check our calendar for programs that will be offered in the future.
Online Only
We offer highly-researched math and reading programs designed to address the individual needs of each student. After assessing the student's skill level, our learning software adapts by delivering personalized instruction where students will build confidence and competence as they progress through the program. We are able to address each student's unique needs through highly-customized instruction via our state-of-the-art software.
Internships
We are seeking students with demonstrated character, commitment, and curiosity who have shown themselves to be a positive influence on others. The students will have the opportunity to work with scientists and engineers to conduct physics, chemistry, and engineering experiments, develop training materials, and assist with teaching various workshops. Portions of the workshops will be videotaped. Although demonstrated aptitude and strong interest in science are required, the selected candidates are not expected to have pre-existing expertise or experience in the topical areas to be covered wishing the workshops. Training, including safe lab practices, will be provided during the internship.
Private Tutoring Packages
Sharon Daneels
Owner/Director and Educator
General ManagerSpeech and Language Pathologist, M.S.,CCC-SLP
Joshua Roybal
General Manager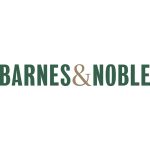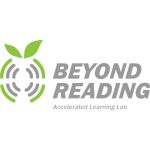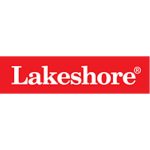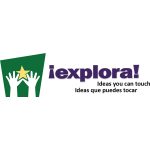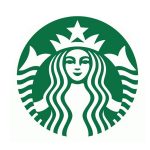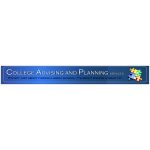 We have added Workshops through July! Check out our Events Calendar page to see the dates available and contact us with any questions. Act soon! Space is limited!
Come join us while we have Explora! visit and tell us all about STEM fields! Accelerated Learning Lab Open House
See all our news